Recently one of my friends was trying to sell his car and searching trusted online used car buying and selling portal. He informed us regarding his wonderful experience about Spinny, the online used car marketplace that recently acquired its rival HopCar.
Spinny is the one-stop used cars buying and selling platform where you need not have to bother about from car listing to paper transfers. You get fully inspected and certified used cars along with the fair price valuation.
Used Car Buying and selling with Spinny
Every car is hand-inspected and certified by their expert inspectors. Spinny takes care of all document transfer of the car from the seller to buyer.
Selling your used car with Spinny is totally hassle-free and convenient. An inspection, certifying car, test drives, title transfer and giving fair price valuation for your used car is done by Spinny. No need to deal with individual buyers. It takes care of all post sale services.
Spinny Star Price and Spinny Star Rating
Spinny has introduced data driven algorithmic engines – 'Spinny Star Price', and 'Spinny Star Rating', which the company stresses will further help simplify the entire process of Buying and Selling Pre-Owned Cars online. For a long time, the Used Car market had lacked a standardized method of Price discovery and validation that has kept many buyers and sellers from involving in used car transactions. The introduction of the Spinny Star Price and the Spinny Star Rating is a step in the right direction by the company to simplify the way used cars are bought and sold in India. Spinny price engine leverages artificial neural network model to accurately predict the price of a used car.
According to Ramanshu Mahaur, CTO & Co-Founder, "The engine takes in account more than 500k data points from actual car transactions, to provide a precise price range of a used car based on it's condition, demand-supply match and sale's channel. It has also been trained to dynamically correct itself by accounting for events like new model launches, changes in taxes, and the seasonality of demand and supply."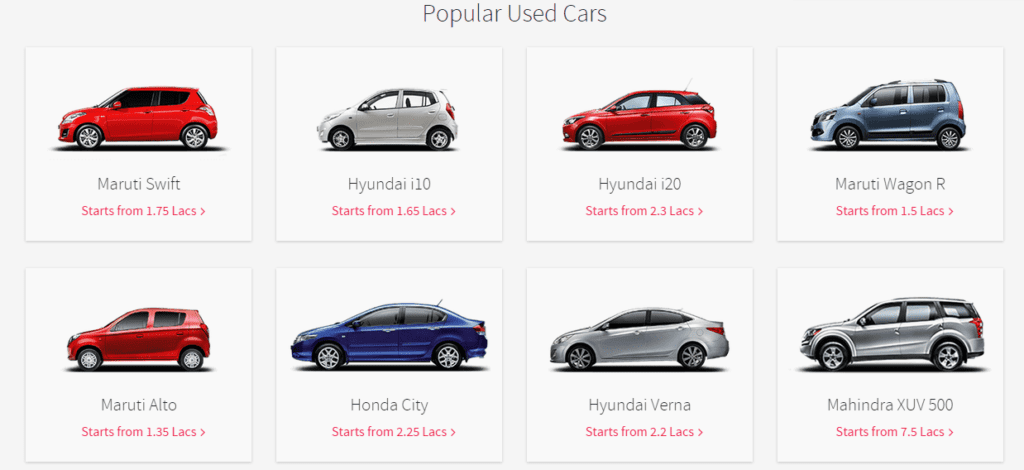 The Spinny Star Rating engine, on the other hand works as a scoring mechanism to assist people in finding and comparing different cars. The algorithm behind Spinny Star Rating engine takes hierarchical anatomy of car to see how each part and its functionality affect overall structure and performance of the car. Factors which affect the desirability of a car such as registration dates, hypothecation and current number of owners are also fed into the rating engine. Taking all factors which affect the buying decision for a buyer, the Engine calculates a final score for each product listing which indicates how perfect a deal is.
Spinny claims that the Pricing Engine is already powering more than 1000 transactions a month and has been garnering positive feedback from its users since its closed beta launch 3 months earlier. So if you are buying used car or selling used car, do not forget to check with www.myspinny.com
image courtesy www.myspinny.com