My brother is a car lover. He takes a lot care of his car. But recently he decided to sell his car to buy a new brand he really loved. I am very bad when it comes to automobile except Tata Bolt. He requested me along with his friends to look for the person who may be interested in buying his car. I suggested him why to waste time in requesting friends and others. It's really a very old traditional way of selling and buying nowadays.
I said "Use Quikr No fiqur" Then also suggested him to go for the latest app – Quikr NXT. In return I received lot of questions and queries from him. And those questions were too practicle.I just gave him few reasons how this app will be useful for him.
Getting lot of unwanted calls: This is the first problem he was worried about Even after quoting reasonable price for the used car. Many people unnecessarily call and ask for further price negotiation. So my brother asked, is there any way to avoid such calls? Quikr NXT takes care , if we do not wish to share our phone number with strangers. Avoiding unwanted calls and just connecting with prospective buyer is possible. Seller privacy is maintained with this new app.
Don't want to waste time in talking with buyers:
Time is precious for everyone and so is for my brother who is a businessman. But the best thing with Quikr NXT app is that it allows responding with our convenience. Even there is no chance of missing anything, as we are discussing with prospective buyer with our own convenience so we can devote more time in answering all the queries. According to me time saving is the best feature of this app which is good for buyers and sellers too. It's truly a hands free feature of Quikr allowing best connectivity while buying and selling transactions.
Unwanted queries regarding conditions
That's again true that people keep on asking lot of questions regarding the condition of used car. But we also have solution for this problem with Quikr NXT app. Seller can sent via chat lot of photos to sellers, which will clarify the sellers queries and also it will more convenient for buyers to check the reality with the uploaded photos. This way the good relation and trust is created with buyer and seller via real photos.
When I discussed all the features with my brother, I found him very satisfied with it. And he decided to use this app. He immediately created the account and found himself how easy to use it. Why I am saying all these, because he have succesfully sold his car with this Quikr NXT app.
This post is a part of #QuikrNXT activity at Indiblogger in association with http://www.quikr.com/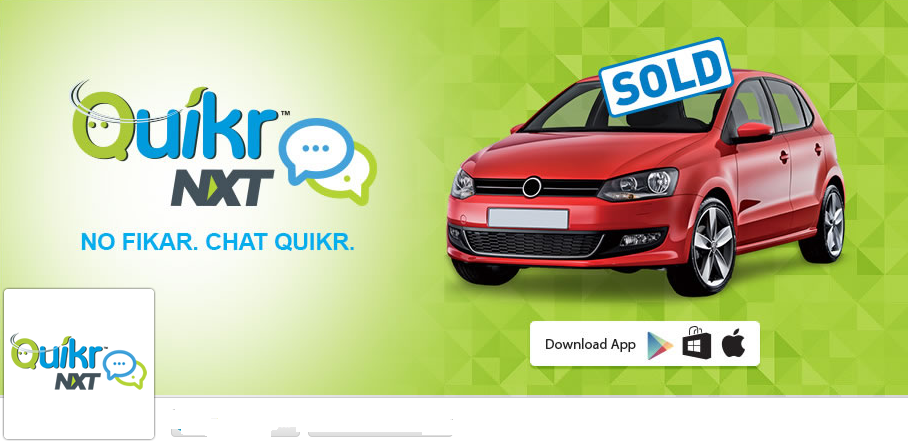 * Disclaimer – Images are taken from Indiblogger  and http://www.quikr.com/.