The world is a book, and those who do not travel read only one page. ~ Saint Augustine
It is true for everyone who wishes to enjoy every moment of life. Travelling boosts us in many ways, we learn new things, we meet new people, we observe new culture, we understand how people face life in spite of various problems and this gives us encouragement to enjoy our life more enthusiastically.
Travelling has lot of benefits, but our baggage makes us to think twice before travelling. For past one year I am consistent in attending outdoor painting. What I experienced is my bag is the heaviest as compared to my other friends. Though I do water color mostly, I do carry oil color, acrylic and sketching material with me. I do not know, after reaching the spot, I might require something out of it. Same question is being asked by blogadda team, what are the five things that I can't live without while travelling. They say I can take anything I wish, if I am travelling in Renault Lodgy. Let me make my list of five things and find out whether it is true.
My friends:
I really cannot image going out without my son, my mom , in-laws , my best friends Shilpa and Sujata. Renault Lodgy is spacious with 7 full-size seats. Seats are in three rows where everyone can sit comfortably.
Music :
I cannot live without music. My collection includes various artists from Kishore Kumar to Sonu Nigam and from Saigal to Udit Narayan. I like classical, western, pop and bollywood. I can't miss my favorite radio RJ's too So, I need to check with Renault Lodgy, whether I can carry all my song collection. You will not believe it, Lodgy has amazing media console with highlighting each icons for convenient use.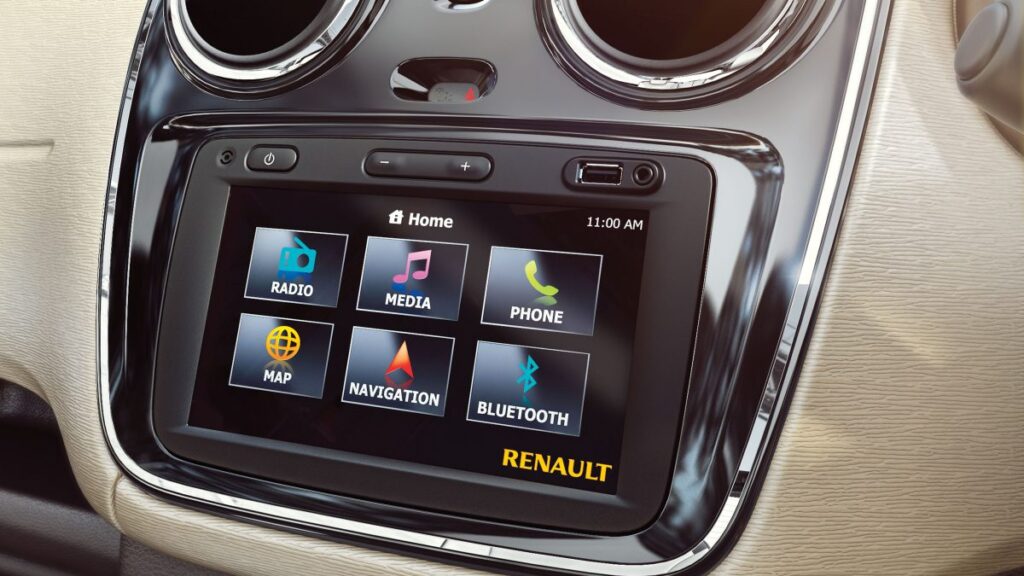 Closet:
Many of my friends carry minimum pair of clothes while travelling. And it is true it ,makes our baggage light weight. But I really want to carry my favorite dresses with me. Three pairs per day! Why not? According to me ,clicking photos with the same clothes at different location is a bad idea. I really want to carry all my favorite suits and outfits with me.
Easel and chair:
Yes , offcourse I cannot image going out and not doing a single painting there! And for that I need easel, portable chair to sit comfortably while painting. And as I said other drawing mediums , whichever I feel to work with at that moment , it should be available with me.
Books and laptops :
Life is empty without reading books. This is my best way to refresh myself. I would like to carry lot of books with me. I also need laptop to refer e-books and to refer the collection of painting by famous artists.
The stylish family car which helps us to take everything we love wherever we go. You can check the website to find travel safety features and to book a test drive. There are leaders leading in MPV segment, but Renault Lodgy will surely rule the market with its Robust build, fuel-efficiency and outstanding ride quality.
I'm participating in the #LiveLodgycal contest with Renault in association with BlogAdda to get a chance to be a part of the #LiveLodgycal Drive in Goa.