This festive season, I wanted to surprise my brother with innovative gift. To a tech guy, a smart phone is indeed a perfect gift. And there is no other option in front of me, except the brand Asus. I am a proud owner of Asus Fonepad 8, so I selected ZenFone 2 which an absolute beauty with complete power. That's not the only reason for choosing ZenFone 2. Here I would like to redefine my smart phone experience with you … the best of fives of ZenFone 2.
1 #CantWait4beauty : Elegant design

ASUS ZenFone 2 is incredibly thin and comes with elegant metal finish. It is 3.9 mm thick , so holding this smart phone is indeed a great experience. It's soft edges are comfortable while you handle it in travelling. You can mange volume control with your index finger with great ease. There will be no accidental press as the power button shifted to the edge of the device.
2 #CantWait4charging : Quick battery charging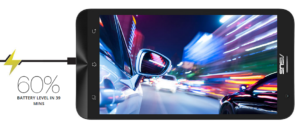 Faster charging is possible with ASUS ZenFone 2. While using smart phone what makes you worried is its drained up battery. What if battery drop dead while you are attending your business call ? But you don't have to worry when you hold ZenFone 2 in your hand
with its BoostMaster technology. This faster charging feature you will find only with Asus. The rapid charging charges your battery with less than 39 minutes.
3 #CantWait4snaps : Excellent photos
Normally you find that smart phones behave badly in indoor photo shoot like restaurants or home. However, you will enjoy capturing pictures with ZenFone 2 even in low light conditions. Its 13 mp rear camera ensures great captures. Selfie is much more fun with 5 mp front camera. Even your friends will be happy to pose for groupies. Crystal clear images is the most exciting reason , why I choose ZenFone 2 for my brother.
4 #CantWait4multitasking : Multitasking
This is world's first smart phone with a 4 GB RAM functioning at 800 MHz. You can enjoy multitasking benefit with 64-bit super quad-core Intel Atom processor. So, while creating reports you can enjoy music and chat with friend. You can run games smoothly, open your app quickly or surf seamlessly. The list is unlimited. You do not have to worry about slowing down the phone.
5 #CantWait4movies : breath-taking visuals of HD movies
As usual Gorilla Glass 3 display gives you safety for your device from scratches. Life-like feeling while watching movies is another great feature of ZenFone 2. Watching movies or playing games is super fun with full HD 1920 x 1080 IPS display. Its screen-body ratio is 72%, providing you bigger screen maximizes your movies watching experience.
What you get is the bigger, brighter and yet beautiful experience of holding ZenFone 2. You can check out other exciting features of the ASUS ZenFone 2  at  http://www.asus.com/Phones/ZenFone_2_ZE551ML/
Image Source: http://www.asus.com/Phones/ZenFone_2_ZE551ML/