Are you an entrepreneur? Are you curious about your brand and online presence too? You are not only soal to worry about your digital marketing plans. It's the major issue of all entrepreneurs of this era. But the real problem is to select the right digital agency for you as there are hundreds of options available in market.
Normally what are the expectations of entrepreneur from their digital agencies? They just want the clear digital strategy, which can help them to recognize their online customers and boost their marketing efforts. Among various options, why not choose the number one option in professional services industry? There is one name flashing in digital world nowadays is  Gozoop. It's a global company which deals with digital services and integrated digital campaigns. Gozoop has been bestowed with many accolades in the past including the most creative agency in India and best places to work in 2015.
They have their headquarter in India and branches in UAE, Singapore and New York. Their clients include IndiaBulls, Dell, Ferrari, Reliance Fresh, Lipton Ice Tea and Tim Horton's, and Asian Paints. It carved a milestone by venturing into mainstream offline marketing for IPL team- Kolkata Knight riders (KKR).
The company has won "Most innovative Agencies in the world award" as well as " Best companies to work for 2015". Gozoop undertakes integrated digital campaigns, helps to optimize online reputation.  Adfluenz program of Gozoop helps to optimize digital campaign with influencer network management system.  Zozolo program of the company helps to track and increase ROI from digital presence. Recently Gozoop has bagged the digital mandate for the retail chain HyperCITY. HyperCITY aims at providing an international shopping experience, where customers can shop in comfort in a large, modern& exciting environment. Retail chain like HyperCITY has added on to the basket on industries served by this agency.
Ahmed Naqvi, CEO & Founder,Gozoop, added, "We're delighted to have been selected by HyperCITY. We look forward to working on the evolution of their brand communications, digital and beyond."
Omkar Joshi, Group Director-Brand Communications, Gozoop expressed excitement about the win. "We're very proud of this win as we've established leadership in breakthrough brand communication and data analytics together."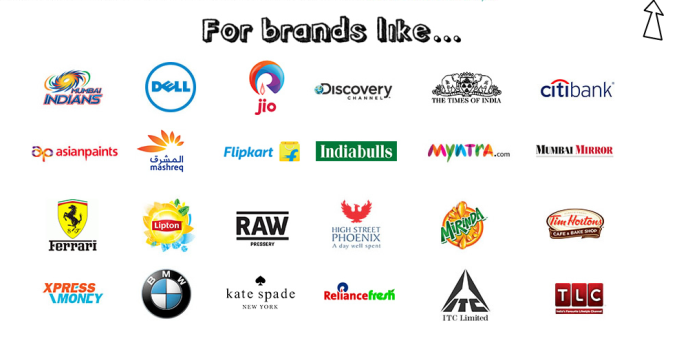 This was the excitement of Gozoop of winning digital mandate for HyperCITY.  At the same time the reaction of HyperCITY personnel is also important.
Ramesh Menon, CEO, HyperCITY seemed especially impressed with Gozoop's alignment of their overall brand strategy and of the passion that they demonstrated with their ideas. "We felt that they would add significant might to our digital marketing initiatives and consumer connect strategies in an increasingly competitive market in a very interesting and differentiated way that's in line with our intended positioning."
According to Manoj Jain, CMO, HyperCITY, "Gozoop brings on board the expertise of understanding the needs of a brick and mortar store and their pitch spoke about how today in a fast pace of digitization and having no time, we have forgotten the fun of physical shopping. The team brought in fresh ideas supported by data analytics and a clear cut difference in strategy across the different social media platforms like Facebook, Instagram and Twitter."
All the expectations of entrepreneur are fulfilled by this number one digital agency. Hope to see their wonders with thier new campaigns of HyperCITY. If you have such requirement you can connect with  Gozoop at facebook   and twitter
Image courtesy : http://gozoop.com/